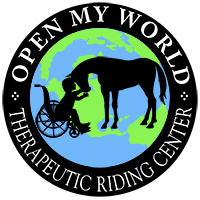 Therapeutic Riding
This innovative approach enables many individuals with physical, mental, and emotional disabilities to gain life skills and achieve goals that have not been attainable through traditional therapy methods. Therapeutic riding is based on the beneficial movement of the horse. The three-dimensional, rhythmical motion of the horse stimulates and works the muscles of the rider. 
---
Here's one life that has been changed – The first time Michael rode Patches on a bareback pad, he required 3 people just to hold him on. He was unable to bend his legs and he could only sit at a 90% angle forward. He was in some pain but would not allow his ride to end before he had made at least 3 loops around the barn. That was almost 4 years ago. He now sits upright, self-corrects when he tilts, and can remain balanced while the horse walks with no support from sidewalkers. He can grab the front of the saddle, reach, stretch, balance himself, grab hoops and balls and open his fingers to release them. He has even begun walking with a walker! Michael feels that the challenges he faced learning to ride, have helped him meet every day challenges.  He has earned his associates degree from a local college, and has begun dating.

Please consider supporting our scholarship program to help clients like Michael succeed!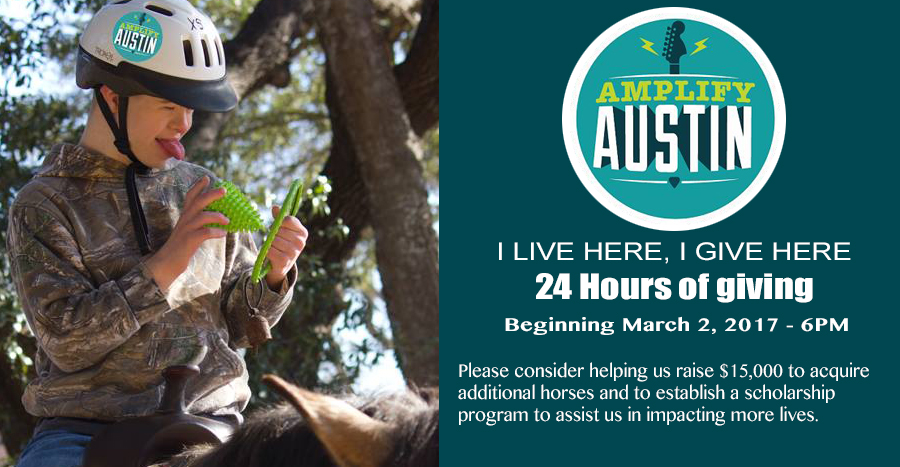 ---