Therapy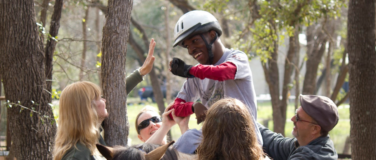 Our therapy sessions are individually tailored and provide a safe and structured riding experience.  The client's strengths, capabilities and their individual personality, are all considered when determining the structure, the content and activities that is included in each session.
Volunteer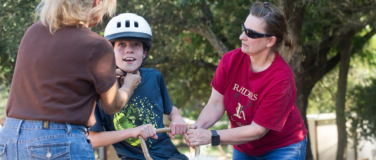 What makes volunteering at Open My World unique is that you will get to experience the impact that a horse provides to a special needs individual. You may get to help an individual that couldn't walk, walk; a child that couldn't talk, talk; or help them accomplish the impossible.
Therapeutic riding is based on the beneficial movement of the horse. The three-dimensional, rhythmical motion of the horse stimulates and works the muscles of the rider. The horse's gait is almost identical to the human gait and because a horse's walking stride is similar in length and cadence to a human's stride, the pelvic movement mimics the action of walking. This provides vital exercise for riders who cannot walk independently. In addition, the child's efforts to maintain balanced seating while mounted, help to strengthen their trunk and spine.
From the beginning, riders learn balance, coordination and self-assurance while receiving therapeutic muscle stimulation. The results of these carefully planned lessons show a marked improvement in the student's poise, posture, strength and flexibility. Riding sessions challenge the riders mentally as well as physically. Children gain the ability to trust again and improve their ability to interact with others. Children with learning disabilities perform better in school. All due to their participation in the therapeutic riding program.